Four Ways Covid Has Made Living With My Food Allergies Easier
By: Hillary Vaillancourt
The last two years have thrown numerous complications our way (to put it lightly). I for one found myself in March of 2020 with a new law firm just as courts closed, all my marketing events were canceled, daycare was closed and my two year old was suddenly home all day, a home renovation under way, a move into the new home planned, and to top it all off, I was five months pregnant with my daughter. Yes, lots of complications.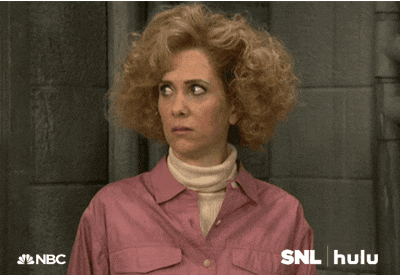 To add to the stress, anxiety, and worry of Covid was the sobering reality that many of my safe foods were no longer on store shelves. Due to supply chain interruptions, many manufacturers couldn't produce or deliver their goods to grocery stores.
Then came the Food and Drug Administration (FDA) Guidance allowing manufacturers to substitute ingredients without changing labels due to supply chain challenges.
On May 22, 2020, the FDA issued a guidance temporarily allowing manufacturers to substitute ingredients in their product formulas without changing labels. Any substitution made must not pose a health or safety risk to consumers. All Top Eight allergens must still be properly labeled. And, gluten, sulfites, and other ingredients known to cause health issues in people with food sensitivities should not replace ingredients in a product without a label change.
Now, the rule still requires Top Eight allergens to be properly labeled, but only two of my six allergies are Top Eight. What products that were safe for me and still on store shelves might now have different ingredients without warning.
The guidance is supposed to be temporary, lasting only as long as the Covid health crisis. However, as we've seen, it's difficult to say whether there's an end in sight to either the pandemic or the guidance allowing unlabeled substitutions of ingredients by manufacturers.
Trust me, I understand the struggle. So I truly am not making light of it when I say that there are three ways that Covid has actually made my life with food allergies a little easier. In all honesty, I'm just trying to look on the bright side. We could all use a little more of that, right?
EATING OUT LESS
It's no secret in the food allergy community that the safest place to eat is usually in our own kitchens. I like to eat out as much as the next person, but the stress of managing my food allergies in restaurants often made the experience difficult to enjoy.
Plus, because of my specific set of allergies including corn, often the best part of a dish is likely unsafe. Salad dressings, sauces, dips, and other such items that add flavor to a meal are generally made with cornstarch or corn syrup. Even when they're not, I don't trust restaurant staff to really understand the nuances of a corn allergy. (More on that in other posts!).
As a result, my order usually consisted of something without sauce or flavor. Maybe a salad with no dressing. A glass of water. No bread. Then there's the inevitable exchange with the server who couldn't understand why I wanted to order something so boring, or didn't take my allergies seriously or just didn't understand allergies in general.
The emphasis on home cooking over the past two years has been a positive, and one I am embracing.
TRAVELING LESS
To be honest, I really miss traveling. I've been looking at photos of France on Pinterest and lusting after Facebook stories of friends in Italy.
No matter how you slice it, though, traveling with food allergies is hard. In an ironic twist of fate, I accepted a job requiring constant business travel about three weeks before I was officially diagnosed with my food allergies.
I spent the following four years struggling to cope with the challenges of traveling with my allergies. Is it doable? Absolutely. But, the challenges did add extra stress to my life. After experiencing a scary reaction on an airplane, my own personal preference is to avoid eating before or during a flight just in case.
Scheduling business meetings at restaurants had extra issues because of my food allergies. Oftentimes, the most convenient place to meet a prospect was someplace that didn't have a single safe option for me to eat.
I made it through four years of business travel with food allergies, and although I miss travel, I definitely don't miss those constant challenges of not being able to cook as much of my own food, not being in my normal routine, and experiencing all kinds of unexpected circumstances such as delayed flights, traffic jams when I didn't have snacks on hand, or other such sticky situations.
The past two years, my family has traveled less than usual, and truthfully that's made managing my food allergies a bit easier.
MORE PREPACKAGED FOOD
Have you noticed many grocery stores have eliminated self-serve stations like donut cabinets or pastry counters and replaced them with Prepackaged containers of pastry instead?
Why does that make life with food allergies a little easier?
Besides the reduction in risk of cross-contact with other people not coming into contact with the food, this change means that these foods must have proper labels. And so long as the food is regulated by the FDA, it must include Allergy labeling if it's prepackaged. Foods that are made-to-order such as sandwiches at a deli, for example, wouldn't necessarily have to have a label listing ingredients with potential allergens.
Now, because there are more prepackaged options with required food labels, I can better tell if a food is safe for my food allergies. Prepackaged food for the win!
FEWER SOCIAL GATHERINGS
With so few large gatherings over the past two years, it has been a bit easier at times like Christmas or birthdays to make my safe food and not worry about making an alternative for everyone else, or standing around watching everyone eat delicious food that I can't touch.
Would I rather be able to spend the holidays with my extended family? Of course! But strictly looking at the bright side, one small silver lining of scaled back holiday functions is less complications with my food allergies.
Thanksgiving last year was one of the best I've ever had. My husband and I got together with two other small families consisting of a couple and one toddler each. One of the other families understands food allergies as their child has severe allergies to several foods.
Because it was a small group, and because there were other people there who understood the risks of food allergies and cross-contact, it was one of the least stressful holidays I've ever enjoyed, and I can't wait to do it again!
A NEW NORMAL--SOMEDAY
I look forward to the day when we don't give a second thought anymore to eating out, traveling, and large social gatherings.
I will rejoice in the simplicity of doing these every day activities without added anxieties over being sick, wearing masks or not, ensuring there's a steady supply of hand sanitizer everywhere, political discord, and judgment.
For now, I'm also choosing to rejoice in the simplicity of a few simpler aspects to living the food allergy life. While Covid has made some aspects of life with food allergies more challenging (stay tuned for that post!), today, I'm going to focus on the positive.
How has life with food allergies been simpler for you since Covid?